UrbanSafari Managing Director, Warren Latham, was this years guest speaker where he delivered a wonderful speech congratulating the students who studied HE at Petroc in partnership with Plymouth University. His personal overview of everyones very individual journey in life was very well received by the graduates, their families and guests marking this special event.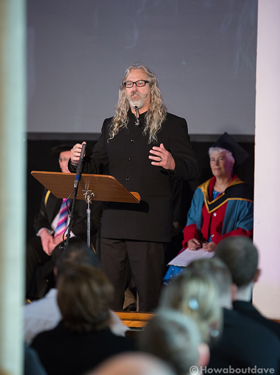 Warren was thanked by Principal David Dodd. who said, "I have heard many complimentary comments subsequently to say how much your speech was enjoyed; and that it was very thought provoking and memorable. The event is a highlight in the academic year for HE and is always a day of celebration enjoyed by the graduates and guests present; and your support is very much appreciated."
Warren who also lectures the Legal Aspects and Crowd Management modules for the Events Management degree students within the School of Lifestyle, said he found the day both an uplifting and yet humbling experience.